Join us this weekend for a complimentary wine tasting, hosted by Hugues Beaulieu of Elite Wines Imports.
Tastings begin at 11:30am on Saturday and Sunday, and all wines are available for purchase at 10% off retail price.
Find a printable PDF of this week's tasting notes here.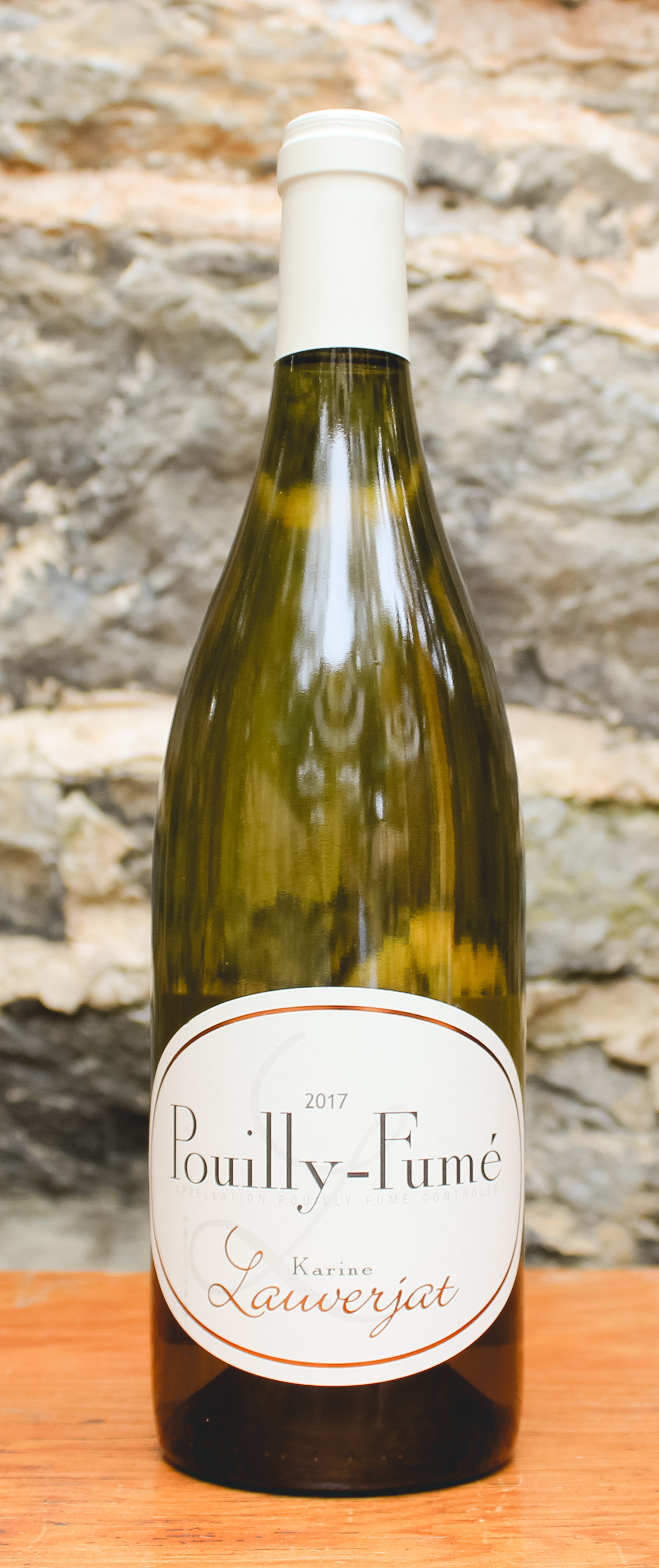 Karine Lauverjat Pouilly-Fumé 2017
Origin: France
Retail: $24.95 | Sale: $22.45

The Lauverjat family has been growing grapes for generations in the tiny village of Sury-en-Vaux. Just across the Loire River from Sancerre, the soil in Pouilly-Fumé consists of primarily limestone and red flint, contributing to its trademark of a smoky "gunflint" aroma in wines from this region. This super zesty white offers lemon and grapefruit notes on the nose. The palate is balanced with white peach and racy acidity with a long mineral finish that is backed by a light whiff of smoke.

Sauvignon Blanc

Belondrade y Lurton Quinta Apolonia 2018
Origin: Spain
Retail: $25.95 | Sale: $23.35

Belondrade y Lurton is a French Owned partnership that started in 1994. Drawing on Belondrade's enthusiasm for the Verdejo grape and the Lurtons' famous experience, they have proved a formidable partnership and created some impressive Rueda wines. Their Quinta Apolonia is made primarily using their younger vines, around 8 years old. It blends the acidity and spark of the Verdejo grape with the structure and complexity brought from fermentation in barrel. This is a unique Spanish white that you won't want to miss out on.

Verdejo
90pts James Suckling
Origin: California
Retail: $23.95 | Sale: $21.55
Cold climate vineyards in the Sonoma Coast provide a core of minerality, ripe peach, and apple with a touch of citrus. These fresh notes are balanced by richer flavors of toasted hazelnuts, and ripe pineapple that come from the barrel fermented Russian River component. Overall, the Valravn Chardonnay walks the delicate line between high toned freshness, and the more powerful flavors of barrel fermented Chardonnay. This is a crowd-pleasing white and a great go-to for dinner parties with family or friends!

Chardonnay


Lievland Vineyards Pinotage 2017
Origin: South Africa
Retail: $22.95 | Sale: $20.65

Lievland's history dates back to 1715, when the original farm was granted to the ex-soldier Jurie Hanekom. Lievland lies on the western slopes of the Simonsberg mountains between Stellenbosch and Paarl, two of the most prominent wine-growing areas in the Cape. Made in an elegant and traditional style, this Pinotage shows vibrant fruity notes of fresh cherry and raspberry, with a hint of vanilla given by the oak aging. The palate exhibits savory tannins with ample fruit and a lingering finish. A small addition of Cinsault enhances the aromas and adds to the elegance of this delicate Pinotage.

Pinotage | Cinsualt | Shiraz


Domaine Chaume-Arnaud Vinsobres 2015
Origin: France
Retail: $22.95 | Sale $20.65

Domaine Chaume-Arnaud is a family-owned and operated estate in the southern part of the Rhône wine region. This estate flagship wine has a fresh nose with notes of plums and cedar. A solid core of dry black currant and black plum fruit is complimented with hints of briar-bramble and leather on the palate. It's full bodied and smooth, with ample structure that is backed by velvety tannins, leaving behind a rich, satisfying mouthfeel and lingering finish.

60 Grenache | 15 Syrah | 15 Mourvèdre | 10 Carignan

Biodynamic.
90 Points Wine Enthusiast.


Umani Ronchi "Jorio" Montepulciano d'Abruzzo 2016
Origin: Italy
Retail: $22.95 | Sale: $20.65

Jorio is Umani Ronchi's selected Montepulciano d'Abruzzo DOC. It was created in the mid-nineties to express the great potential of this varietal, in collaboration with fanatically dedicated Abruzzese winegrowers. The name of the wine is intended as a tribute to the great twentieth-century Abruzzese poet Gabriele D'Annunzio. Aromas of ripe black cherry, peppery spice, tobacco and violet show on the moderately concentrated nose. Tart cherry and spice grace the medium-bodied palate, held in check by a firm structure.

Montepulciano

Domaine des Lises Crozes-Hermitage 2017
Origin: France
Retail: $44.95 | Sale: $40.45

Maxime Graillot is the son of famed Crozes-Hermitage pioneer Alain Graillot. Maxime has been producing Crozes-Hermitage since 2004. Compared to Alain's wines, Maxime's are similarly exuberant and expressive, yet perhaps with a bit more size and fruit power to them. Unlike his father, Maxime Graillot choses to de-stems nearly all of his grapes. This Crozes-Hermitage shares the purity, spiciness and crunchy fruit character of his father's wines, but with a slightly fuller and more opulent mouthfeel making this an immediate winner!

Syrah


Lustau East India Solera NV
Origin: Spain
Retail: $28.95 | Sale: $26.05

Lustau's East India sherry is an appealing deep tawny brown with a complex, mature nose of burnt sugar, spices, raisins, chocolate, walnuts, and orange peel. It is sweet and full-bodied, with a smooth, almost treacle-like consistency, but good balancing acidity. There is a faint 'rancio' character that adds complexity and a fresh, everlasting finish.

96 points, Wine Advocate